We are closed for vacation September 4th - 6th. See you on the 7th!
1227 E Caro Rd Caro, MI 48723 (989)673- ROSE (7673)
Just Something a litte Different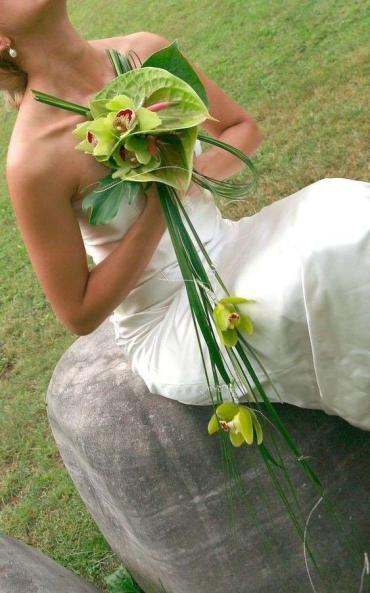 This item is not available online. Please call for purchasing options.
This unique light weight bouquet with anthuriums and green orchids is sure tto be a crowd pleaser! This is special order and should be be ordered at least 3 months in advance See store for details.